It's through the dedication, skills, and knowledge of the staff at Straighten Up Orthodontics that have made our practice what it is today. Silver Spring orthodontist Dr. Cathy Wiltshire founded Straighten Up Orthodontics with a clear vision of how orthodontics can be used to not only correct crooked and misaligned teeth, but also positively impact the self-esteem of patients. When you visit Straighten Up Orthodontics you have the opportunity to receive treatments using the latest orthodontic technologies. From our modern waiting room, to our scenic operatory room, we offer an ambiance that encourages relaxation.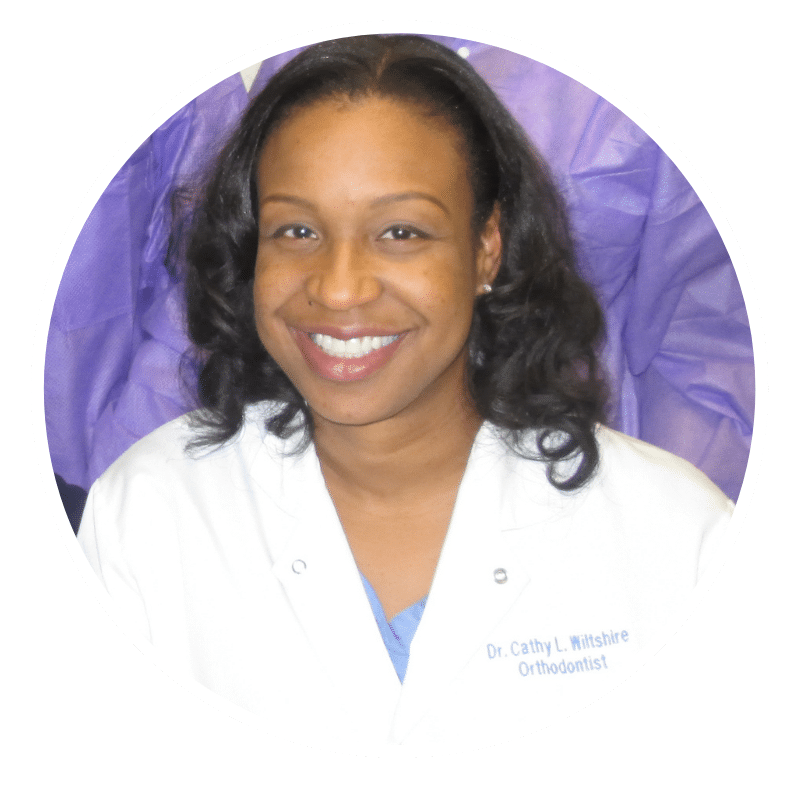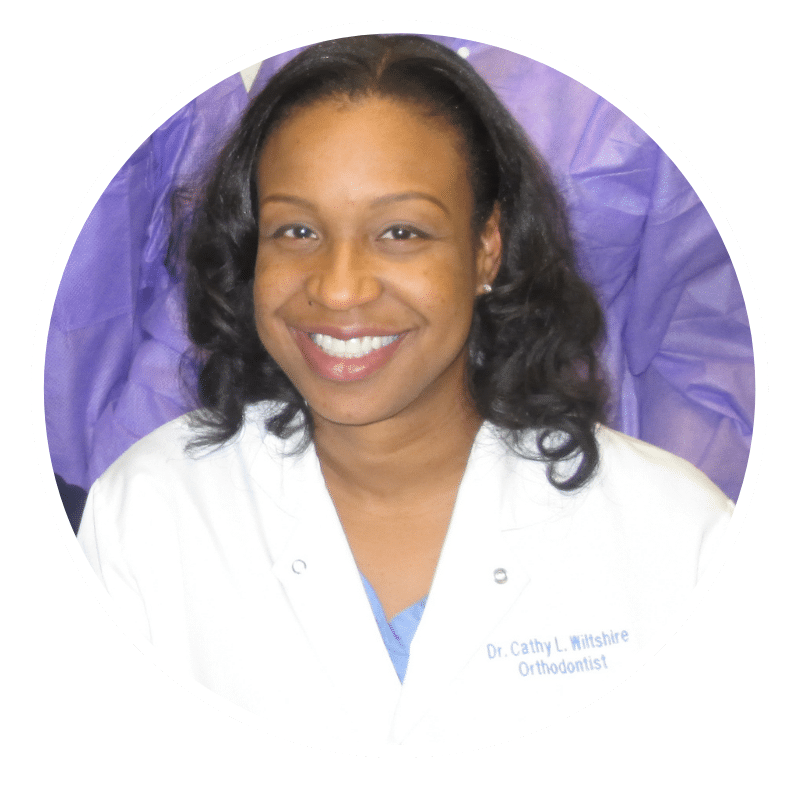 About Dr. Cathy Wiltshire
Dr. Cathy Wiltshire is lead orthodontist at Straighten Up Orthodontics. Dr. Wiltshire completed her post-doctoral residency in orthodontics at Howard University in Washington, D.C. During her residency, Dr. Wiltshire received advanced education in orthodontics, training for patients undergoing orthognathic surgery, and certification in Invisalign® treatments.
Through memberships with the American Association of Orthodontists, American Dental Association, and Maryland Dental Society, as well as regular attendance at conferences and seminars, Dr. Wiltshire stays up-to-date on the latest orthodontic treatments and techniques. It is Dr. Wiltshire's mission to serve patients in a way that brings them a lifetime of health and social benefits, and of course… lots of beautiful smiles!
Dr. Wiltshire is licensed to practice orthodontics in Virginia, Maryland, and Washington, D.C.
Meet the Office Administrator and Ortho Assistants
There is a good reason Straighten Up Orthodontics is often the first place people think of when considering orthodontic treatments in the D.C. Metro Area. And, a large part of that happens to be due to our orthodontic assistants and office administrators. These individuals have dutifully served our patients and the community for more than 10 years. From waiting room to treatment room, our team knows what it takes to deliver quality patient care and they set out to do that each day they are in the office.
Schedule a Free Orthodontic Consultation
Come meet the team and explore your orthodontic treatment options during a free, no-obligation consultation at our practice in Silver Spring, Maryland. To get started, simply call us at 301-879-1607, or reach us through our easy
online contact form.
You can also send us an email at
straightenuportho@gmail.com
.